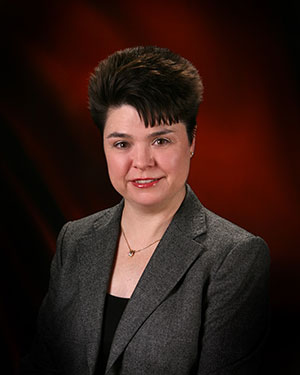 Jennifer Kain-Rios is the Owner of KainRíos Immigration, LLC. She has been an immigration attorney since 2001, successfully representing foreign nationals, and their employers or family members at all stages of the U.S. immigration process. She speaks English and Spanish fluently.
Ms. Kain-Rios represents foreign nationals before the Department of State at U.S. Consulates abroad, throughout the Western Hemisphere, Europe, Africa and Asia.
She regularly represents foreign nationals and their employers or family members before the three bureaus of the U.S. Department of Homeland Security: U.S. Citizenship and Immigration Services, Immigrations and Customs Enforcement, Customs and Border Protection.
She practices deportation/removal defense and represents clients in U.S. Immigration Court and before the Board of Immigration Appeals.
Jennifer also represents immigrants before the United States Federal Courts in the Tenth Circuit and is a member of the bar of the Tenth Circuit Court of Appeals and the U.S. District Court for the District of Colorado.
Jennifer is licensed to practice law in Colorado and is a member of the Colorado and Denver Bar Associations, the American Immigration Lawyers Association (AILA).
Ms. Kain-Rios is a liaison for the AILA Colorado Chapter to the USCIS Denver Field Office. She is chair of the AILA Colorado Committee to Combat the Unauthorized Practice of Immigration Law, and in this capacity liaises with the Colorado Supreme Court Office of Attorney Regulation and the Colorado Attorney General's Office. She has liaised between the nationwide AILA membership and the USCIS National Benefits Center, in Lee's Summit, Missouri.
She had been recognized the the AILA Colorado Chapter with Outstanding Member Award in 2013.
Chosen by SuperLawyers as a Colorado Attorney rising star in 2010 and 2011.  http://www.superlawyers.com/colorado/lawyer/Jennifer-Kain-Rios/7f276e49-21d4-4143-b3fe-62245b6f2b3d.html
She is a member of the Colorado Lawyers Committee Immigrant Task Force, which seeks to build capacity in Colorado for high quality, low cost legal services for immigrants with economic need.
Ms. Kain-Rios regularly speaks on issues of employer compliance and sanctions under federal immigration law and Colorado state laws. She also regularly presents to the legal community and to the general public on issues of U.S. citizenship, as well as on employment and family based immigration issues.
Jennifer has written and co-authored several legal articles on U.S. Citizenship and Naturalization, on Maintaining and Preserving Lawful Permanent Residence and on Practicing Immigration Law as a Sole Practitioner.
She regularly volunteers her time with pro bono community immigrant outreach efforts by mentoring members of the legal and immigrant advocacy communities about practicing immigration law, and by providing general information about naturalization, lawful permanent residence, removal defense and other immigration related legal issues and procedures.
American Immigration Lawyers Association (AILA), Colorado Chapter

Rocky Mountain Immigrant Advocacy Network (RMIAN)

Colorado Lawyers Committee, Immigrant Task Force

Legal Nights at Centro San Juan Diego, and at Mi Casa Resource Center,

Colorado Bar Association-Spanish Language Lawyers Committee,

Colorado Judicial Institute, Our Courts Program

9News, LawLine9

Mi Familia Vota, Ya Es Hora Ciudadania
Jennifer is committed to combating the unauthorized practice of immigration law, through education, enforcement and capacity building efforts.  She is chair of the Colorado Chapter of AILA committee to combat the Unauthorized Practice of Law, responsible for developing and strengthening the immigration legal community's working relationships with the Colorado Supreme Court Offices of Attorney Regulation and the Unauthorized Practice of Law, the State of Colorado Office of the Attorney General in cooperation and collaboration with other agencies and community based organizations.
Jennifer was Chair of the AILA Colorado Benefit Committee that organized the 2009 Immigrant Liberty Awards,  the 4th annual fundraiser for two local immigrant service providers: Rocky Mountain Immigrant Advocacy Network and Rocky Mountain Survivors Center.
Jennifer is bilingual in English and Spanish.
Jennifer is a graduate of the University of Denver, College of Law and received her B.A. degree with honors from the University of Wisconsin-Madison.
She lived in Lima, Peru, and studied at La Pontífica Universidad Católica del Perú in 1988 and 1989.
Her first profession was as a bilingual educator.  She was a public school teacher in Los Angeles and then in Denver, teaching first, second and third grade English language learners, many of them immigrants or children of immigrants.
Jennifer lives in Northwest Denver.  Jennifer enjoys cooking and gardening, walking the dogs and chasing the cat, swimming, hiking and reading, especially women's and children's literature.